Carbonaut has "the best keto bread ever!"
We couldn't find an appealing low carb bread. So we made one. With Carbonaut, you can enjoy clean, keto friendly food that keeps your taste buds happy and your body healthy.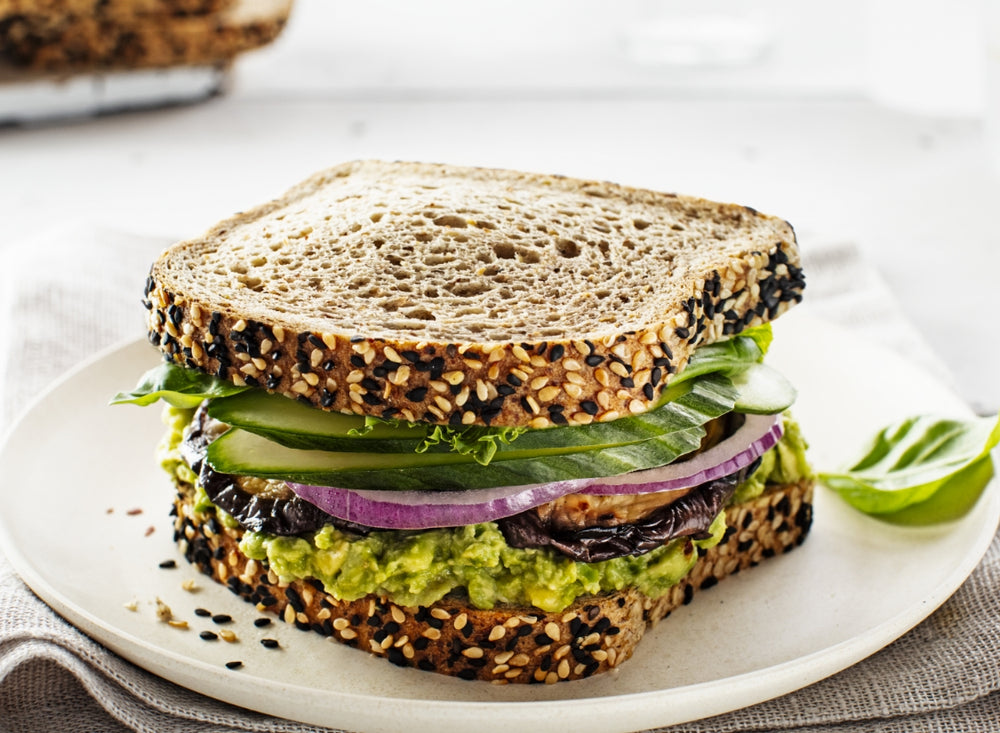 Carbonaut Seeded Bread
Just because you're numbers conscious or on a keto plan doesn't mean you have to give up bread. Carbonaut Seeded Bread is crunchy, yet moist. It's like it was baked 30 minutes ago at the corner bakery.
Per slice

Per slice

Per slice
Ingredients: Water, wheat protein, resistant potato and/or tapioca starch, flax meal, high oleic sunflower oil, bamboo and/or wheat fibre, sesame seeds, yeast, psyllium husk, inulin, cultured wheat starch, sunflower seeds, pea fibre, salt, citric acid.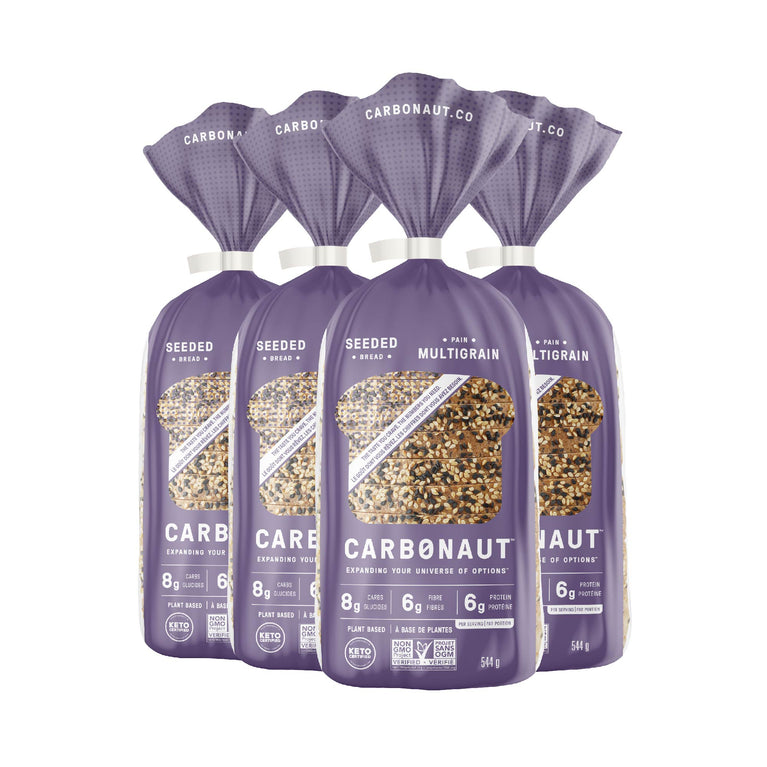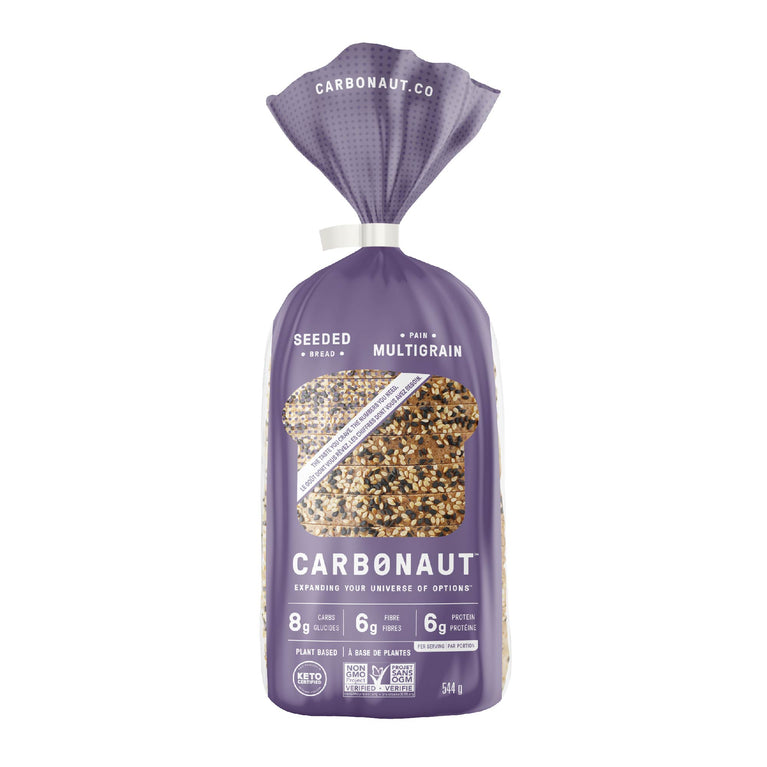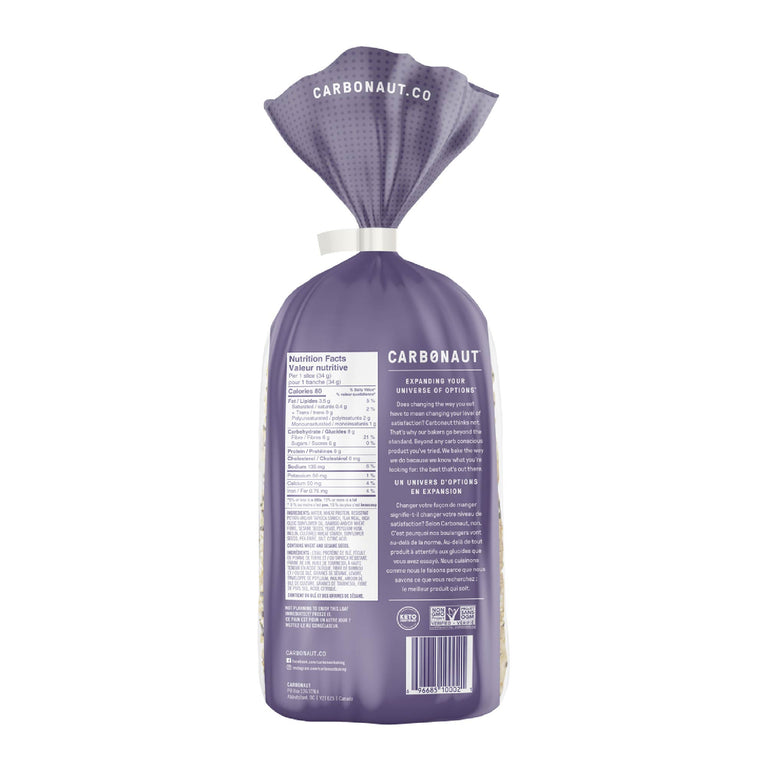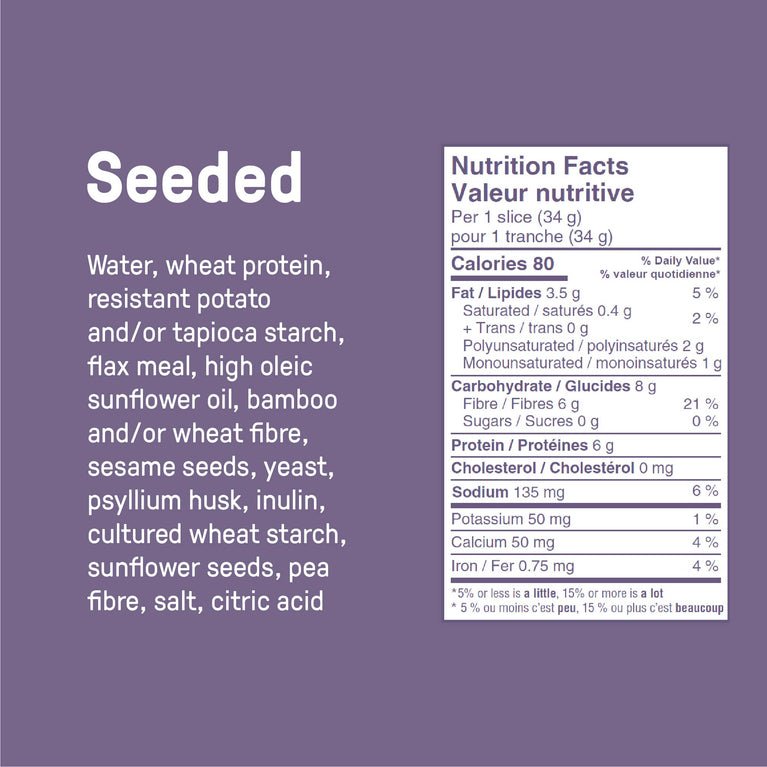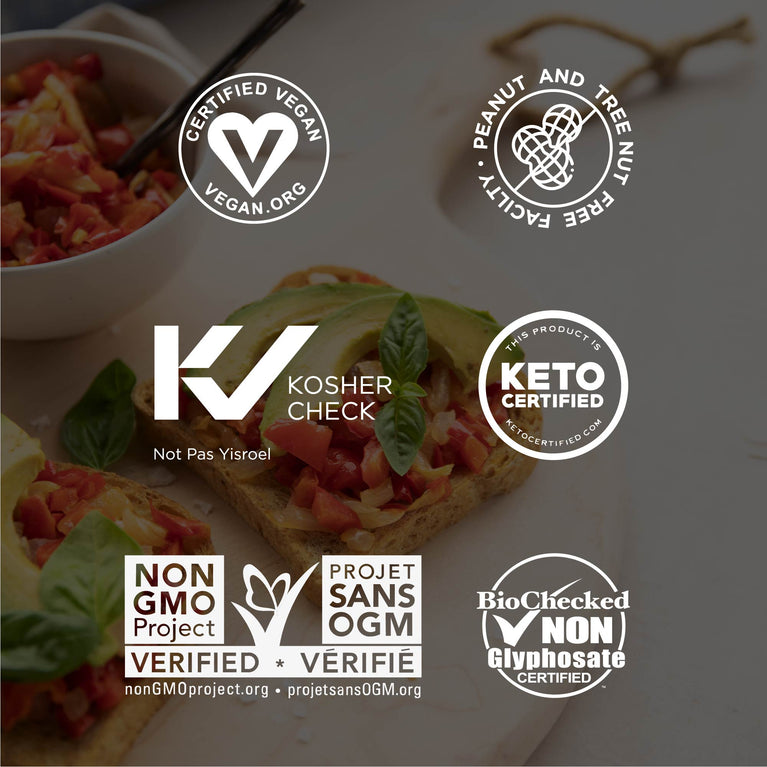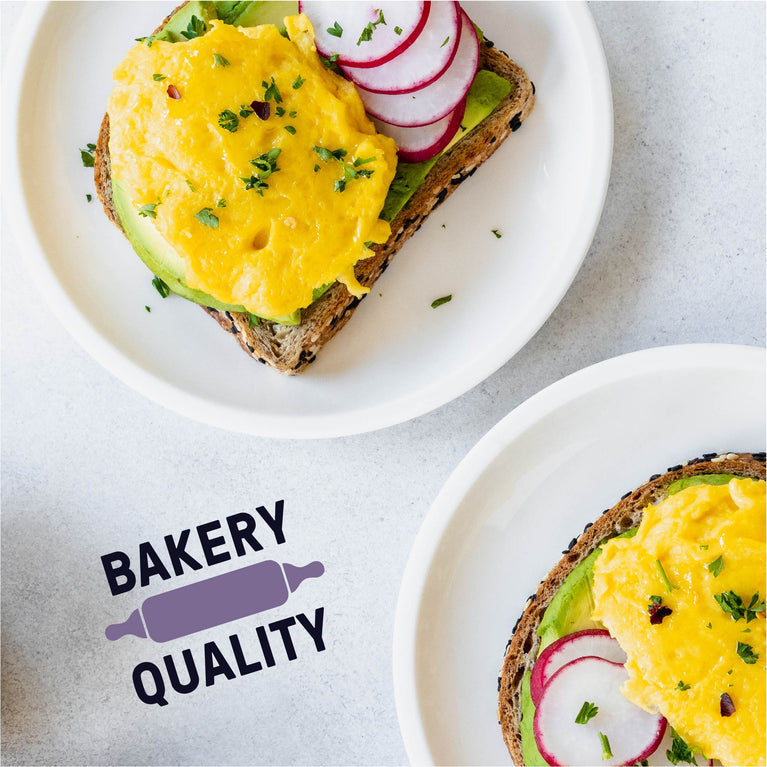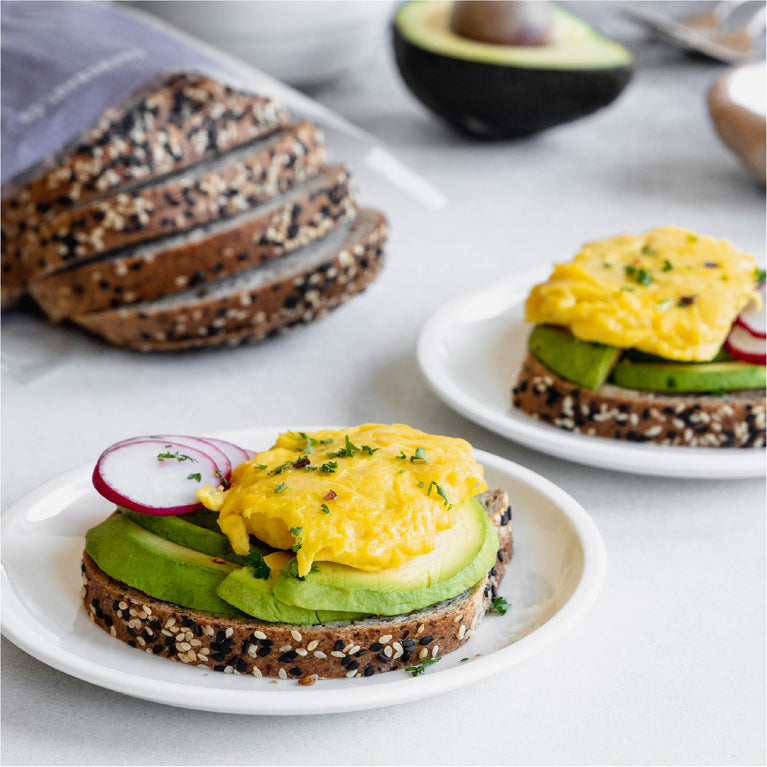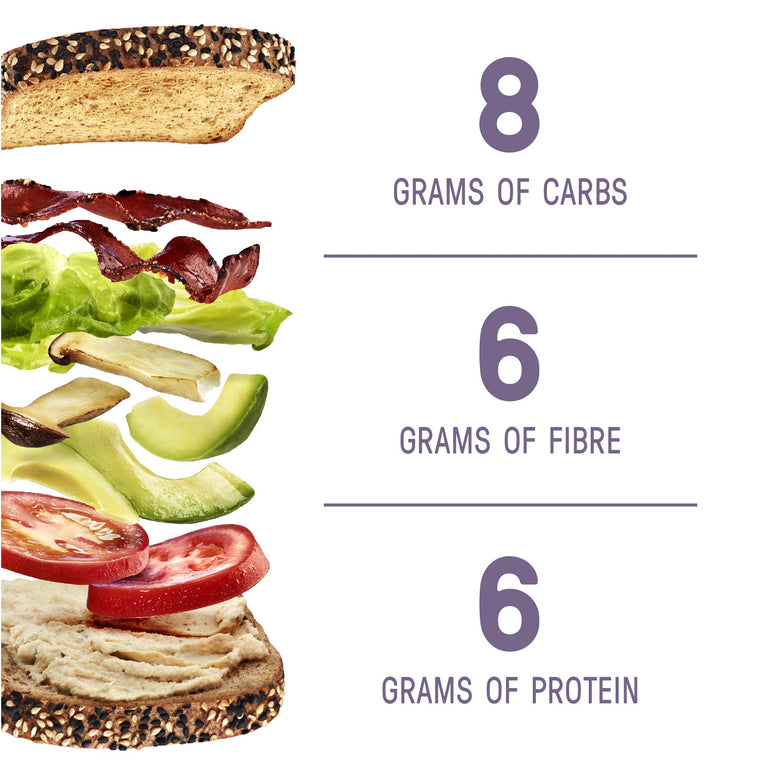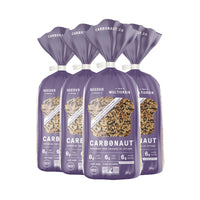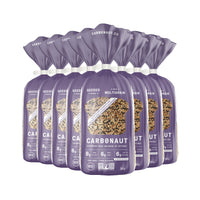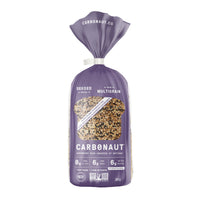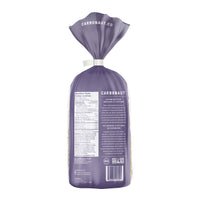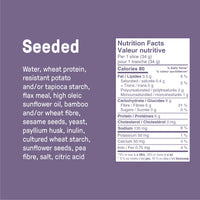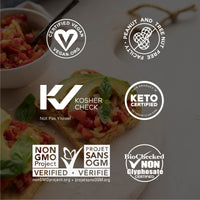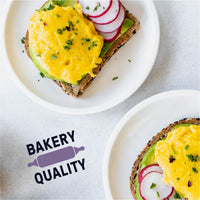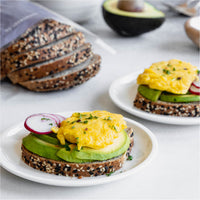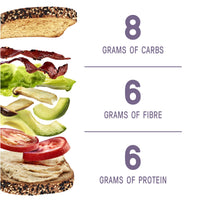 What your fellow bread lovers are saying
I couldn't love this bread more! The fact that it is 2 carbs has opened up a world of possibilities. I like lettuce, but I like it as a salad. Thanks to you I don't have to make believe it's bread anymore!
After trying your bread I could not believe that this taste just like regular bread. I rave about this bread to everybody that is on a keto diet today. Thank you so much for making such a delicious and healthy product.
This is a very nutrient dense bread with a bread texture and taste, I love it. The ingredients are top notch.
We deliver good things by the bundle
Prices are on the rise everywhere, so we save you some dough by offering our breads in multipack purchases. Our special product bundles are packed to deliver all your favourites along with freezer-friendly storage flexibility. Stock up so you can spend more time at the table savouring every bite.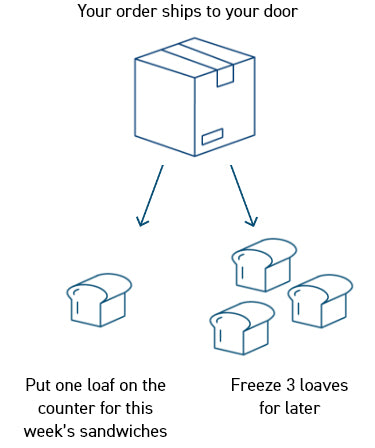 Why we're the real deal
Keto Certified, Kosher, Certified Vegan, Peanut and Tree Nut Free, Non-GMO Project Verified – we know that's a mouthful! And we know you'll enjoy a mouthful of delicious Carbonaut bread.
Keto Certified
Our Keto Certified products help you maintain your numbers
conscious lifestyle without sacrificing the taste of texture of bread. Certified Vegan
Our vegan numbers conscious seeded bread
contains no fillers, no sugar, no animal products, or any other non-desirables. Peanut and Tree Nut Free Facility
We are committed to offering a peanut and tree nut-free
facility to keep you and your family safe. Non-GMO Project Verified
We're passionate about keeping genetically modified
organisms (GMOs) out of your food.